Authentic organic tea cup straight from the highlands of Crete!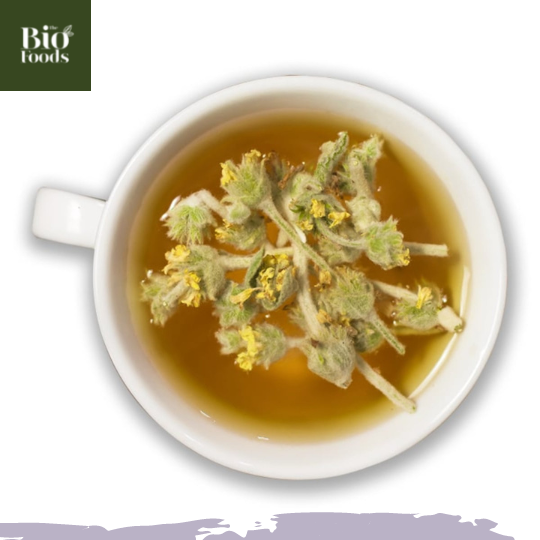 Our organic tea is rich in valuable ingredients for your body and contains no caffeine, so it can be drunk at any time of the day. Sealed in a certified food ziplock pouch so you can open and close it easily and keep your tea fresh. Our packaging prevents sunlight from interfering with the product, so you can enjoy a fresh cup of tea every time!
Organic and responsibly harvested, you can rest assured that your herbal tea is sustainably sourced so you can incorporate it into your day for years to come.
Our Organic Cretan Malotira Tea (Mountain Tea) - Born high in the Cretan mountains, this incredible endemic herb could be just what you need to bring into your life for a potential year-round wellness boost. This is Crete's favorite herbal tea!
Our Organic Cretan Sage Tea will mesmerize you with its distinct aroma and flavor and add its "super medicinal" attributes to your life!
Organic Lemon Verbena Tea - This hand-picked blend has a fresh, tangy flavor and is bursting with natural healing properties. Citrus lovers will be delighted by its lemon aroma.
Dittany tea (Origanum dictamnus) from Crete - Dittany is one of the most important herbs of Crete with great therapeutic and healing value. The purple flowers of Dittany make a delicious oregano flavored tea.
Online verfügbar vom 30.09.