Wild Mushroom Powder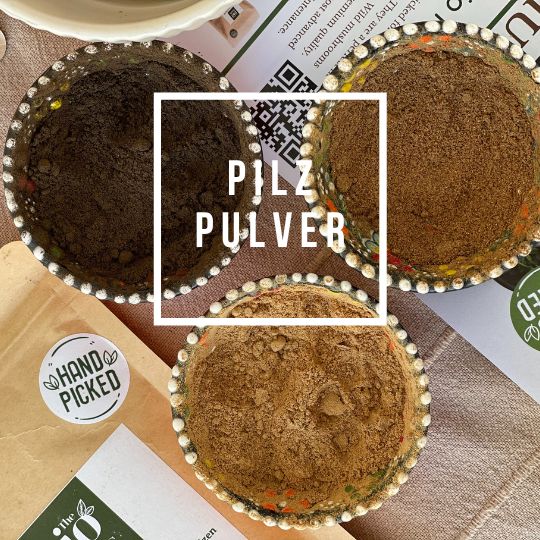 The wild mushroom powder is a great spice to have on hand and has many uses. One of the most common is as a rubber on meat. Beef rubbed with the powder, seared and cooked in a pot roast is fabulous. You can also make flavored butter or dip so you can easily spread it on toast, steak or fish, melt it on top of an omelet or potatoes, or use it as a dressing for plain spaghetti/pasta or garlic and oil risotto. These powders are also great meat substitutes as they are high in protein. You can flavor your vegetarian/vegan dishes with healthy mushroom powder. It can also be used in smoothies, soups, stews, and as a secret sauce ingredient.

Risotto. Add porcini powder to the broth when making risotto for a deep, rich flavor

Savory cakes. Mix the porcini powder into the puff pastry
or
with cheese on toast / in sandwiches

for homemade sauce

for meat marinades

for macaroni cheese

With noodles

In flavored salts

for salads
Dust over finished panels. Or add it to pasta and batter, create a savory flavor by adding to soups, meats and seafood, or simply sprinkle the powder over sautéed dishes.
Recipe: 
Porcini Butter ->
250g good quality unsalted butter
3-4 tablespoons porcini mushroom powder
2 tablespoons of salt