Spring Wild Mushroom and Spinach Frittata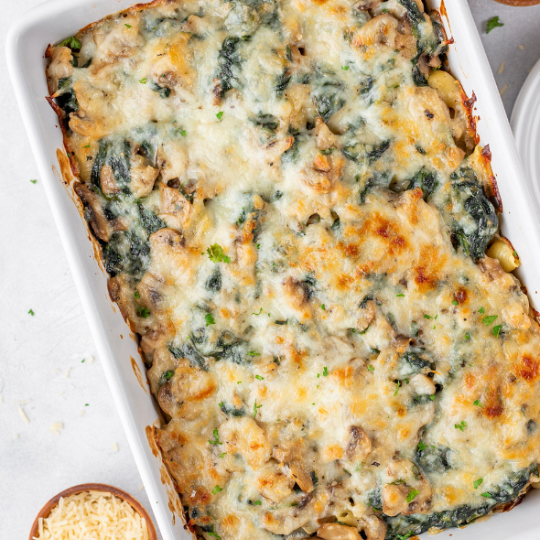 Ingredients:
1 cup dried wild mushrooms (such as porcini, morel, or chanterelle)

1 cup boiling water

8 large eggs

1/4 cup milk

Salt and pepper to taste

2 tablespoons olive oil Pamako 

1 small onion, thinly sliced

2 cloves garlic, minced

2 cups fresh spinach leaves

1/2 cup grated cheese (such as Gruyere, cheddar, or Parmesan)

Fresh herbs (such as parsley or chives), chopped for garnish
Instructions:
Place the dried wild mushrooms in a bowl and pour the boiling water over them. Let them soak for about 20-30 minutes until they are softened. Drain the mushrooms, reserving the soaking liquid. Chop the mushrooms into smaller pieces if desired.

In a large mixing bowl, whisk together the eggs, milk, salt, and pepper until well combined. Set aside.

In an oven-safe skillet, heat the olive oil over medium heat. Add the sliced onion and minced garlic, and sauté until they are soft and translucent.

Add the soaked wild mushrooms to the skillet and cook for a few minutes until they are slightly browned and any excess moisture has evaporated.

Add the fresh spinach leaves and dried thyme to the skillet and cook until wilted.

Preheat your oven.

Pour the egg mixture into the skillet, making sure it is evenly distributed over the mushrooms and spinach. Cook on the stovetop for a few minutes until the edges start to set.

Sprinkle the grated cheese evenly over the frittata.

Transfer the skillet to the preheated oven and cook for a few minutes until the top is golden brown and the eggs are fully set.

Slice the frittata into wedges and serve garnished with fresh herbs.