Dried Porcini Mushrooms - Quick & Delicious Meal Idea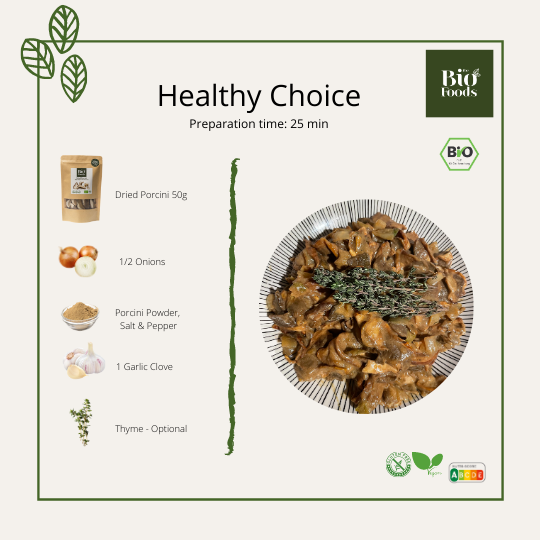 Hydrate dried mushrooms around 15-20 minutes (just soak in water/oat milk/rice milk/soy milk/white wine).

Heat 3/4 spoons of Extra-Virgin Olive oil in a frying pan over medium heat.

When the oil shimmers, add the chopped onions.

Add the hydrated porcini mushrooms and sauté for about 5 minutes.

Add a bit of the porcini powder for more intense flavour, salt and pepper, and cook for another minute.

Add finely chopped garlic and mix it all together.

Bon Appetit!