New product from Istra has arrived!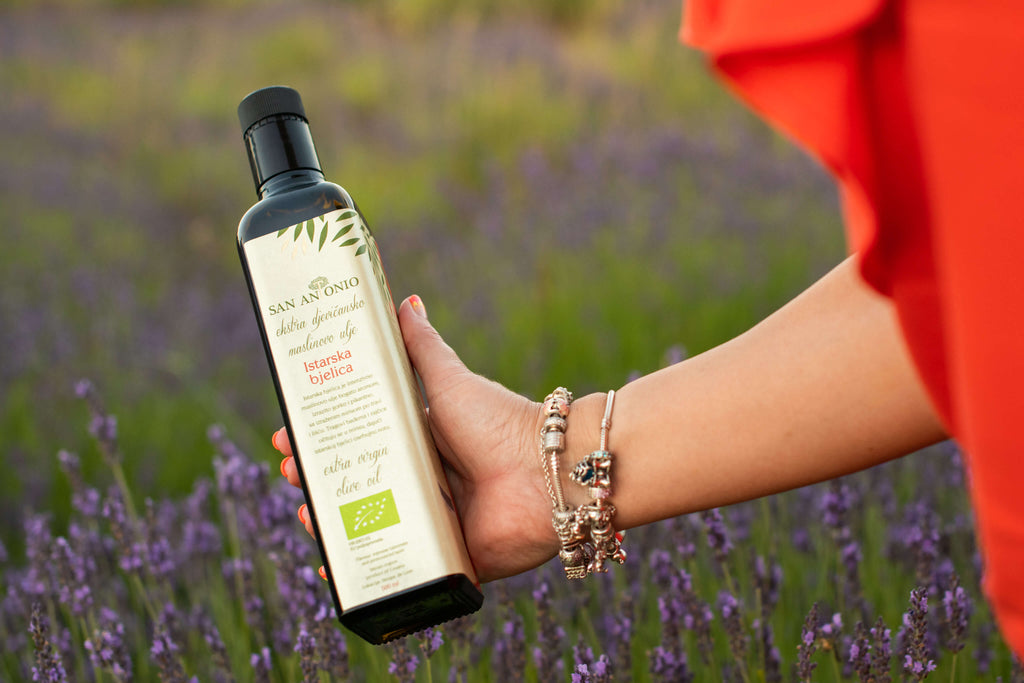 Extra virgin olive oils from Istria, Croatia have been a synonym for quality standard for olive oils for years. The quality of the Istrian Bjelica monovariety is confirmed by the numerous awards that this oil wins from year to year.

By processing olives from their own olive groves by cold process, extra virgin olive oil with a content of free fatty acids from 0.15 - 0.2% (4-6 times less of the permitted maximum) is obtained. The top quality of olive oil requires healthy quality fruit, manual harvesting, cold processing 1 hour after the harvest, storage of oil in stainless steel barrels without oxygen (filled with nitrogen) at a temperature of 18 * C and bottling under the strictest technological conditions. In this way we extend the shelf life of the oil and it can last up to two years.

The oil obtained in this way is the richest in nutritional elements and has a pronounced aromatic note. It contains polyphenols, antioxidants which are noticed when we smell the oil and that "scratchy throat" feeling when we taste it.

Istrian Bjelica intensive olive oil is rich in flavour, distinctly bitter and spicy, with a strong scent of the grass and leaves. The traces of almonds and tomatoes are reflected in the scent, giving the Istrian Bjelica distinctive touch.

Each drop of this extra virgin olive oil combines a century-old tradition and the most modern agricultural techniques and production technologies.
Product type: 100% BIO
Natural and Gluten-free

Istrian Bjelica Olive Oil 500 ml

HR-EKO-03