Black Trumpet Mushrooms & Asparagus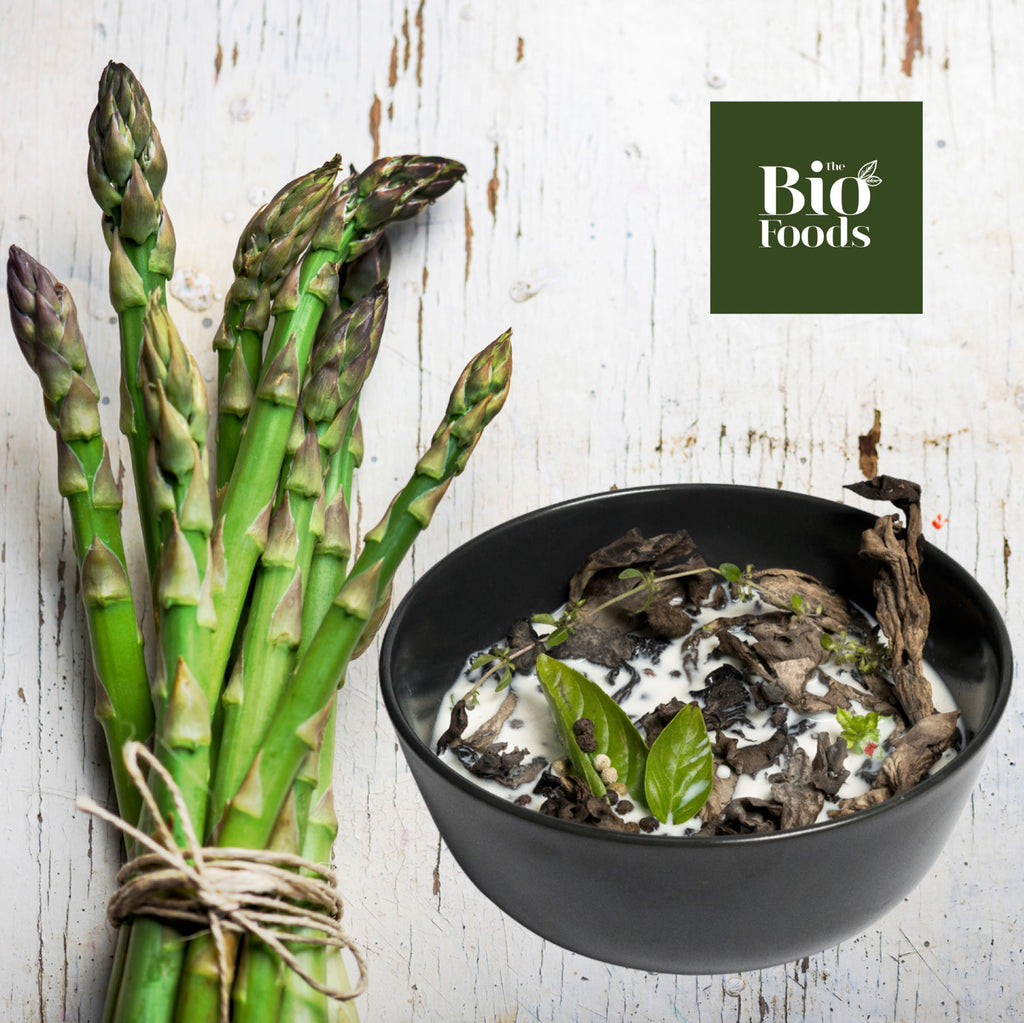 * Preparation time: 30 minutes * 
Ingredients
2 teaspoons salt
1/2 kg asparagus, trimmed and cut diagonally
1 tablespoon extra-virgin olive oil Pamako Monovarietal
40g Dried Black Trumpet mushrooms
2 teaspoons butter / margarine
1 ½ teaspoons grated lemon rind
½ Wild Thyme 
¼ teaspoons salt

Steps
Put dried black trumpet mushrooms into a large bowl and pour over hot water. Soak for 20 mins. Combine 8 cups water and 2 teaspoons salt; when the water boils, add asparagus and cook for 2 minutes or until crisp-tender. Drain well and then put asparagus into ice water. Drain well again.
Heat a large skillet over medium-high heat. Add oil and mushrooms from water; sauté for 4 minutes. Add asparagus; cook 1 minute or until thoroughly heated. Remove from heat; stir in the remaining 1/4 teaspoon salt, butter, lemon rind, and thyme. Serve immediately.
Bon Appetit!
Classically these mushrooms work the best with beef dishes like beef wellington or served alongside a simple roasted chicken. They also work really well with other stronger game meats like pheasant, duck or venison.

More ideas for when to use black trumpet mushrooms:
Mixed into a wild mushroom risotto
Sauteed, chopped and folded into a sauce
Mixed into an omelette
Rice balls/arancini
Added to gravy for an extra elegant sauce
Dried, ground finely and used as an umami seasoning